Luxury Walk in closet design ideas for your dream home
Walk in closet design is unlikely to be at the forefront of a homeowner's shortlist of renovation & remodelling goals. Fortunately, the notion of walk-in closet renovation and organization no longer has to elicit grunts and mutters – owing to ExcelDes's extensive range of walk-in closet design ideas. You'll be pleased by the vast selection of choices and tweaks at your discretion, and you can tackle your walk-in closet makeover with zeal!
Walk-in closet have transformed into stylish and inspiring spaces from the cluttered, chaotic horrors they once were. Walk-in closet shelving used to be unappealing rods and overloaded cabinets, but personalized built-ins and inspired aesthetics are now on pace with several high-end bathroom and kitchen designs.
Revolving shoe shelves, lighting glass cases, and recliners are now standard in premium walk-in closets. Accessories like cosmetics desks or tie shelves help store stuff correctly and beautify the space.
Few excellent yet easy Luxury Walk In closet design ideas:
1. Opt for a modern walk-in closet design with open shelves.
Using open shelves rather than covered kinds is an easy technique to make your space appear less crowded. Such shelves create the illusion of more significant dimensions and a more fabulous room.
2. An innovative walkin closet design with a vanity section.
If you're splitting a limited section to create an area for a walk-in closet, do not leave that vanity station outdoors. Use the walk-in closet area you've made by adding a vanity station. This way, you can get dressed totally in the solitude of your walk-in closet.
3. A well-designed light scheme in your designer walk in closet area improves your overall atmosphere.
Assume you're in a hurry and are stranded since you couldn't determine what to wear. What can you do to assist? The solution is total awareness of the choices. A properly-lit walk-in closet will allow you to browse between your apparel and match them rapidly. Dressing in your walk-in closet will be smoother than you think.
4. Include intriguing furnishings in your luxury walk in closet design.
The walkin closet is supposed to be a pleasant and personal area; even so, it takes up a significant portion of your space. Create a spot where you can chill out and enjoy the solitude. 
You can do this by selecting some intriguing furnishings that appeal to you. A carpet, for instance, that reflects your actual personality might be a pleasant and relaxed enhancement to your walk-in closet.
5. Designer Walk in Closet Drawers in Different Colors.
Charcoal baskets, bins, and an overhead footwear shelf offer storing alternatives in a walk-in closet. Whenever you purchase storage materials hastily, your organizational attempts may appear sloppy. To maintain everything in sync, pick a color scheme for your walk-in closet shelving. It is not necessary to be overly form-fitting, but picking a primary tone and a pair of pops of color might make your closet more beautiful than ever imagined.
6. Incorporate a beautiful Mirror in your designer & luxury walk in closet.
When you have instant reach to all your garments, you'll want to see how they appear when you wear them. At least a full-length wall mirror must be included in your walk in closet design.
Furthermore, the mirrors would help even the tiniest area to appear more prominent. A mirror does not necessarily have to be costly. If you choose a cheaper one, you can personalize it with a vibrant color or additional accessories.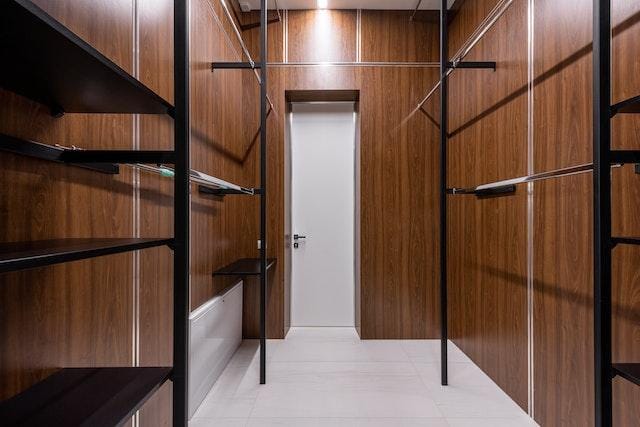 How to do the walk in closet organization and need of organizers for walkin closets if you have a small space:
The small walk in closet organization is critical; with numerous footwear, belts, garments, and handbags to store, closets may quickly become chaotic, especially if you have a small space. Assess products and closet remodelling ideas that would assist you in building an effective place to both quickens your routine and strategically keep your essentials as you browse various closet photographs.
1. Do not feel Nervous to eliminate.
The first step in developing an efficient and luxury walk-in closet design is to clear the closet, allowing you to examine your organizational necessities. By getting rid of unnecessary items, you can then make a list of the stuff you absolutely require and proceed forward.
2. Select the correct walk-in closets dimensions and layouts.
Following your walk-in closet inspection and identification of critical issues, select walk-in closet dimensions, organizational layouts, and basic & practical walk-in closet ideas that would work for your situation.
Is it possible to put extra racking on a bare wall? Install wall latches, and install more hangers so you can store extra apparel. You might be able to hold clothes twice as much on a wall. Place one bar lower than another, but ensure that the garments on the rod at the bottom do not brush the floor. This is an excellent approach for storing mix-and-match shirts and pants. Add a cabinet with shelves on the other wall to store wrapped garments.
Likewise, the closet door can be converted into extra storage. Use an over-the-door organizer to store footwear, accessories, cosmetics, and certain other stuff.
3. Make full use of the underexplored area.
Also, while considering walk-in closet decorating ideas, contemplate how you may conserve room by having your decor serve as both storage and decoration. As you go through numerous walk in closet design photographs and consider various closet remodeling ideas, you'll notice that there isn't a universal approach that works. It all depends on what works well for you regarding the closet design.
4. Use Designer Walk-in Closet organizers creatively.
Custom organizers, such as hangers and boxes, are excellent complementary embellishments for keeping your closet organized; bins are also fantastic for storing items such as ties and hats, while shelf separators keep sweatshirts, trousers, and jackets clean and organized.
If your walk-in closet design disappoints you, it undoubtedly has much more potential. You simply need to select the correct amenities, organizers, and organizational tactics to maximize the available space.